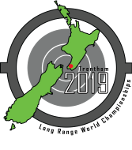 Exciting times for Australian Fullbore with the team's dominating performance at the world long range championship in NZ. We watch with baited breath to see the results of the Palma Match in final day of competition. Go Aussies!
Click the link below for live view of the range and weather conditions
see the link below for live scores.
https://docs.google.com/spreadsheets/d/e/2PACX-1vQFbAv6JbqGWKdQk3FiEpvuofM2KBieNf7twLffglRLdQZ6H5aISDkVJheBO9PAnrEEzEK1HUklRcdG/pubhtml?fbclid=IwAR1jGn7kjEyBuPH7hUx3ETiwZ1izIVN8p61cNHGSLZwQbyposaVa83_9_-w#